Craftsmanship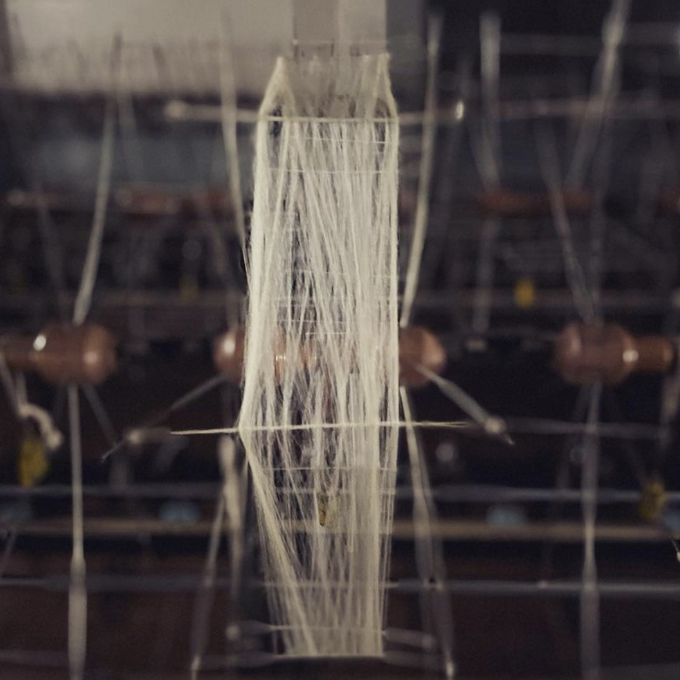 Obsession
Commitment to Silk Jacquard
Jacquard is a fabric in which the design itself is woven into the fabric. Unlike prints, it weaves a three-dimensional, smooth, and heavy texture. Ogura Orimono is the only weaving factory in Japan that can weave Jacquard with silk.
Traditional tec
Traditional Technology
Some of the craftsmen at Ogura Orimono have been working for more than 60 years. We use looms that can only be handled by skilled craftsmen. The loom and the craftsmen work in tandem to produce unique silk Jacquard.
Functionality
Functionality of Silk
Silk is so gentle to the skin that it is often referred to as the second skin, and has excellent UV and moisture retention qualities. These functions are not found in other clothing fibers, and are useful in protecting the skin and health.
Artisan
Skilled Craftsmen
Craftsmen are the lifeblood and source of creativity for Ogura Orimono. We create timeless beauty by passing on traditional techniques to the modern age and never giving up the challenge of new designs.